Coiled Line Pipe provides a better, faster and more cost efficient way to install steel line pipe in the Eagle Ford.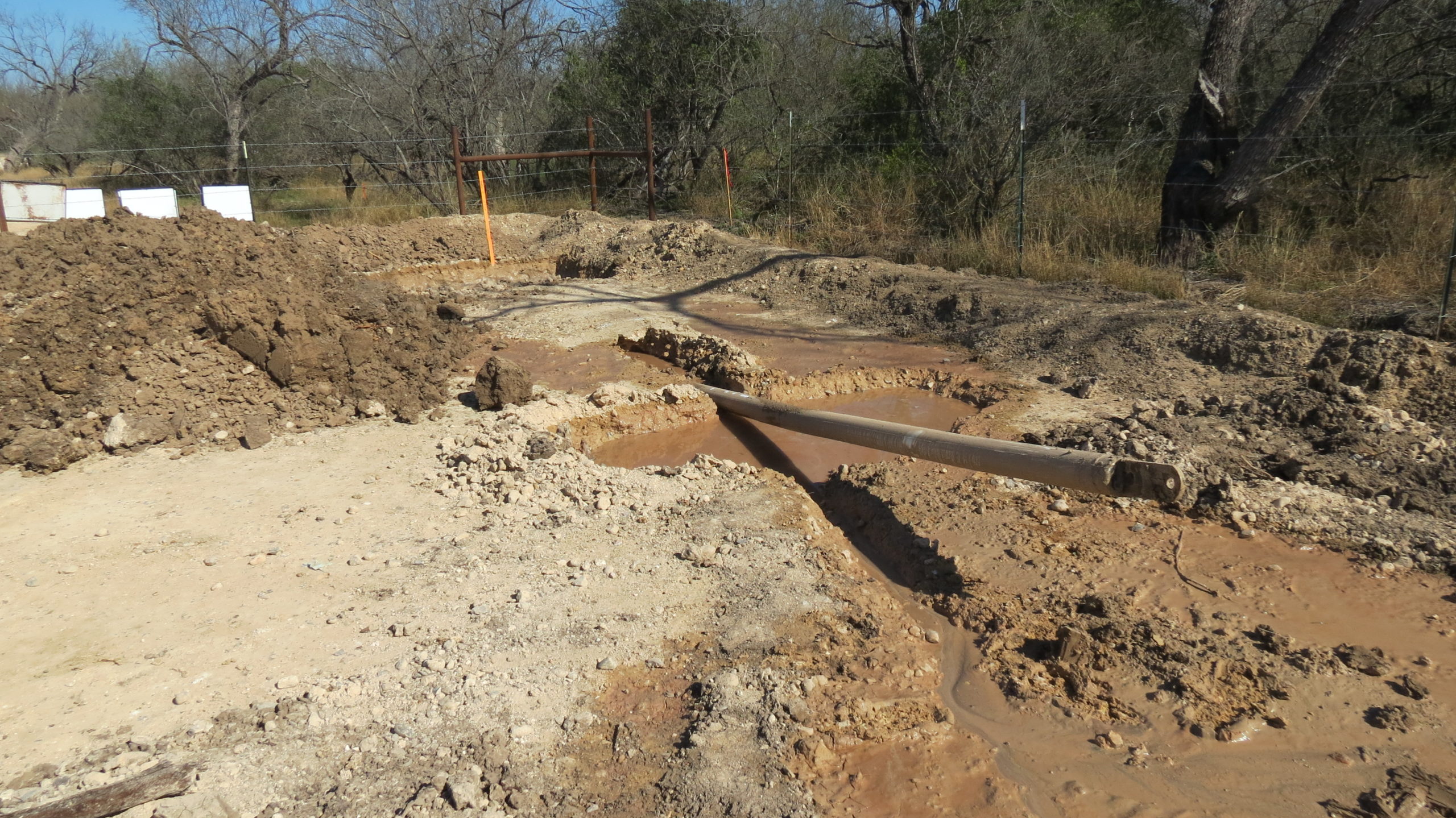 Project Overview
A large, independent, oil and gas company, based in Oklahoma City, OK had a field development that required a safe, quick and cost efficient steel flowline installation. The pipeline had multiple road and pipeline crossings and lengthy directionally drilled bores. The Right of Way included a challenging, wetland environment requiring 1400ft bores and installation flexibility on multiple pipeline crossings. Coiled Line Pipe was selected as the solution that provided the greatest cost benefit, highest safety potential and improved product performance as compared to the usual stick steel pipe.
Project Highlights
Global Tubing answered the needs of the customer by supplying 11,600 ft of Coiled Line Pipe from stock to deliver the entire quantity requested in eight (8) spools only.
The pipe was delivered to site, the Coiled Line Pipe installation from unloading to ditch was 3 times faster than stick steel pipe.
The entire pipeline length required 14 welds (including the riser connections, pipeline crossings and road bores).
8 pipeline and road crossings were completed successfully, by pushing and/or pulling the required pipe length in place, while deploying into the ditch and electrostatically testing the coating for damage at the same time.
Conclusion
Global Tubing's Coiled Line Pipe supplied a no hassle solution for the field needs of the client. Cost Savings of over the steel pipe installation were delivered upon project completion.
By using Coiled Line Pipe, every client can enjoy the peace of mind that only steel pipe's long history and specification compliance can provide and combine it with the cost savings of a spoolable pipeline.
PROJECT
New, well-to-facility gathering flowline
LOCATION
Big Wells, Texas
APPLICATION
Crude Oil – Multiphase
MATERIAL SPECIFICATION
4″ Nominal OD, Schedule 40
(0.237″ wall thickness)
A53/X52C Coiled Line Pipe
3 Layer Polypropylene Coating
LENGTH
11,600 feet