Trenchers
The Perry® XT range of trencher vehicles are designed to meet the demanding trenching requirements of both strong soils and deep flowline burial protection over long stretches. Capable of operating in free-fly, skid-based trenching and survey modes, these vehicles represent extremely capable, high-performance product burial solutions.
From Forum's Perry XT300 to the powerful Perry XT1500, these best-in-class vehicles have buried much of the existing subsea cable and pipeline that exists around the world today.
Long recognized as the industry benchmark for design, reliability and effectiveness, this line of trenchers continues to meet today's needs and tomorrow's evolving requirements. Perry XT range trenchers are designed for client specific and demanding applications, providing solutions even in the world's harshest environments.
XT300
Depth Rating: 3000m
Dimensions: (H/L/W (mm)) 3100 / 4200 / 3730
Rated Power: 220kW / 300HP
Bollard Forward Pull: 1100kg
Bollard Lateral Pull: 1100kg
Bollard Pull Up: 900kg
Control System: Perry ICE System
XT500
Depth Rating: 3000m
Dimensions: (H/L/W (mm)) 3120 / 4670 / 3730
Rated Power: 370kW / 500HP
Bollard Forward Pull: 1100kg
Bollard Lateral Pull: 1100kg
Bollard Pull Up: 900kg
Control System: Perry ICE System
XT600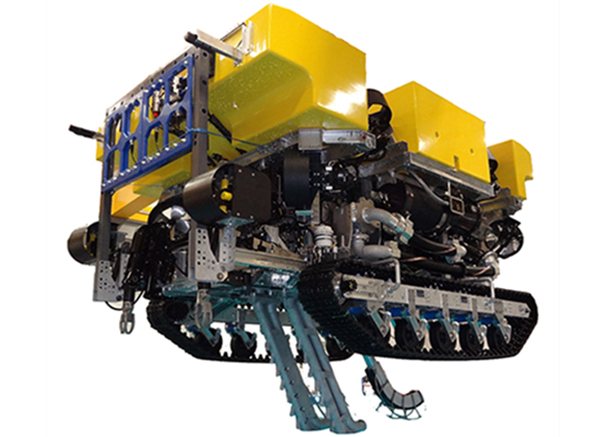 Depth Rating: 3000m
Dimensions: (H/L/W (mm)) 3300 / 5890 / 3600
Rated Power: 440kW / 600HP
Bollard Forward Pull: 2000kg
Bollard Lateral Pull: 2000kg
Bollard Pull Up: 3000kg
Control System: Perry ICE System
XT1200
Depth Rating: 1500m
Dimensions (H/L/W (mm)): 3860 / 9400 / 6100
Rated Power: 900kW / 1200HP
Bollard Forward Pull: 2000kg
Bollard Lateral Pull: 2000kg
Bollard Pull Up: 3000kg
Control System: Perry ICE System
XT1500
Depth Rating: 1500m
Dimensions (H/L/W (mm)): 3860 / 9400 / 6100
Rated Power: 1100kW / 1500HP
Bollard Forward Pull: 2000kg
Bollard Lateral Pull: 2000kg
Bollard Pull Up: 3000kg
Control System: Perry ICE System